Our work
We write accurate, engaging, up-to-date health content. Check out our portfolio to see what we could do for you.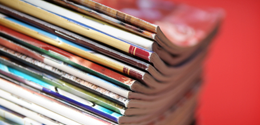 About us
Written Well is a small, London-based health writing agency staffed by a group of freelance health sector writers and editors.
We have years of industry and journalistic experience writing, researching or editing reliable health information of all kinds. Read more about who we are.
Why us?
If you want to say anything about health, you need to say it well. To influence behaviour or to educate effectively, health information must be well-targeted and clearly written. That's where we come in.